The Adirondack Guideboat
Guideboats were first developed in the mid-to-late 19th century to cater to city folk wanting to hunt and fish in upstate New York. At first glance, guideboats look like big canoes, but they're different in design and construction, and propelled with oars rather than paddles. Lavishly illustrated with photographs, this book by Stephen B. Sulavik traces the origins of these unique watercraft from the early beginnings to the present day. Thankfully history and skills have not been lost. A handful of workshops still turn out these boats that have changed little over the past 150 years.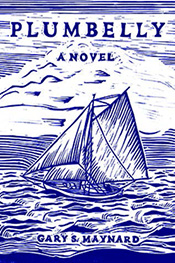 Plumbelly: A Novel
Three teenagers — Lloyd, Gabe, and Tanya — set sail on the 28-foot sloop Plumbelly in search of adventure and as a means of escape from abuse at school and home. Along the way, the three have plenty of scrapes, both afloat and ashore, but the authentic, well-detailed narrative scattered throughout this fictional tale is especially riveting. Gary S. Maynard's Plumbelly is part adventure, part romance. Many of these kinds of novels end up with everyone living happily ever after. But in this one, you're never quite sure how things will turn out for the trio until the last page.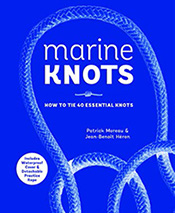 Marine Knots
This DIY book by Patrick Moreau and Jean-Benoit Heron fully delivers on the promise of its subtitle: How To Tie 40 Essential Knots. Featuring attractive watercolor artwork, steps are easy to follow, and none of the knots presented are complicated. The usual suspects are there — bowline, sheet bend, and so on — but there are some surprises like the bottle sling knot, which the author says "allows you to carry an excellent bottle with complete peace of mind and with admirable elegance." Ringbound, it stays open to the correct page while you perfect your technique. The cover is made from thick, waterproof plastic.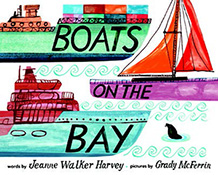 Boats On The Bay
Here's a book to enjoy with young family members, with its charming watercolor illustrations, large page size, and landscape format — perfect for helping youngsters, with grownup assistance, understand the different types of boats that they may see on the water. Boats On The Bay by Jeanne Walker Harvey has a similar feel to the ever-popular Goodnight Moon by Margaret Wise Brown, one that will never go out of style.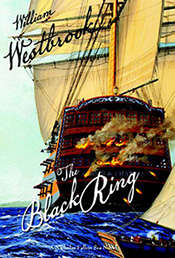 The Black Ring
Fans of high seas drama, tales of heroism, and derring-do will love this book. Similar to the C.S. Forester Hornblower series, The Black Ring by William Westbrook, is set in 1798, when America is but a fledgling nation and not yet a naval power. That mantle belongs to Great Britain, France, and Spain, a trifecta of countries vying for control of the world's oceans when naval power was essential in protecting colonial interests in the West Indies, and the exports of sugar, salt, and coffee to Europe. Nicolas Fallon is commander of the Privateer Rascal, temporarily assigned to the Royal Navy. But unlike ships of the time, Rascal has a female first mate. Aside from the action aboard ship, there are secret agents, escaped slaves trying to destroy sugarcane plantations, and pirates — all the essential ingredients!