BoatUS Logo Items
Show your support for BoatUS on the water and on land. Purchase exclusive BoatUS items today and display them proudly all year long!
Shipping is FREE, and item price include all taxes and fees
Items will be shipped separately
BoatUS Cushion
Rugged Nylon Shell for Durability
Drain holes allow the cushion to drain
Heavy-duty polypropylene straps make them easy to throw
Meets USCG Type IV throwable device requirements for boats over 16'
Select Color
$ 20
FREE Shipping

BoatUS Large Tote Bag
Double-layer handles and bottom along with reinforced seams
Zippered top and an open front pocket
$ 25
FREE Shipping

BoatUS Flag
This 3 color flag comes with a lifetime guarantee - when the flag wears out, we'll replace it for free
All you have to do is return it to the Membership Department
$ 10
FREE Shipping



BoatUS Cap
100% Brushed Cotton Fabric
White fabric adjustable Velcro closure
Select Color
$ 12
FREE Shipping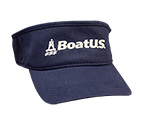 BoatUS Visor
Double Layer Cotton Twill Sweatband
Adjustable Self-Material Strap with Hoop and Loop Closure
Adult size - Once size fits all.
Select Color
$ 15
FREE Shipping



BoatUS Trucker Hat
Six Paneled cap with pre-curved bill
100% Cotton front and Polyester Mesh back. Mid-Profile
Adult size - one size fits all
Adjustable plastic snap back closure.
Select Color
$ 15
FREE Shipping
BoatUS Tumbler
Size: 20 once Stainless Steel Tumbler
Double wall with vacuum insulated
Rubber gasket lid/fits straw
Select Color
$ 25
FREE Shipping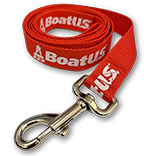 BoatUS Pet Leash
Size 72" Length x 1" width
Loop handle with swivel clip
$ 10
FREE Shipping